Our 3-hole bricks are made to absorb little to no heat. This helps your walls or homes maintain the temperature and thermal balance in general. They are also cheaper because they are manufactured in the factory, making them one of the most popular choices for construction work.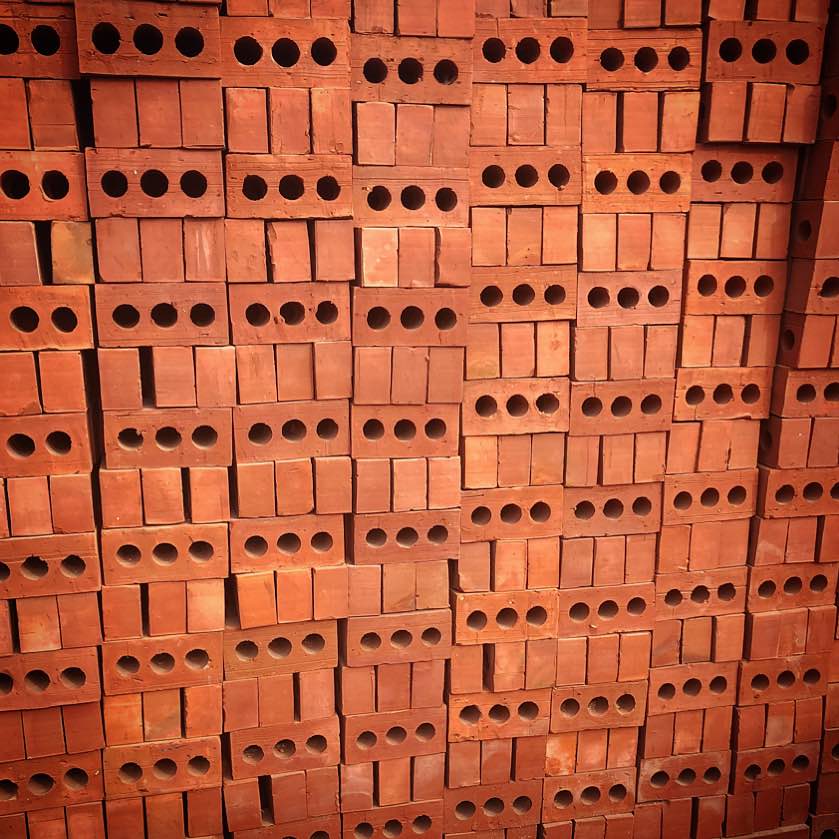 Why is Bricks Street the best 3-hole brick manufacturers in India? 
Though manually made bricks have been with us for a very long time, these manufactured bricks are a great way to find cheaper and more beautiful solutions. This helps speed up construction, they are more sturdy. Helps maintain the general thermal condition of your house or home. Our 3-hole bricks are made in a way that they can easily bring about a smart and new look into the walls of your home. 
They are sturdy, durable, sound, water resistant at the same time. They are also salt-free and efflorescence-free 10 hole bricks which makes them one of the best options in this industry. 
Why choose Bricks Street over other brick manufacturers? 
There are many brick manufacturers in India, then why choose us over the others? Our team is trained to provide good quality at all costs. We always desire and work towards making happy customers. That is why all our products are quality tested and made unique and aesthetic at the same time. Order your bricks from us and ensure great construction work for your house. 
What are the top benefits of getting solid bricks from us?
Complete customer satisfaction 

100% quality assurance 

Best value for your money 

On-time deliveries 

One-time investment for lifetime products 

Best strength 

Top quality finish 
Top application of our 3-hole bricks 
Makes the masonry structure more secure

They absorb very little water, making it a great fit for damp areas

Great for exterior wall construction

Best solution for sound-proof walls 
FAQs
Are your 3-hole bricks of good quality? 
All our bricks are quality assured and we always ensure our customers get the top quality products with every order they place. 
Are the 3-hole bricks a good value for my money? 
The 3-hole bricks that we sell are one of the most affordable in the market. Our prices are competitive and they do not burn a hole in your pocket. 
Why are there holes in these bricks?
There are holes in these bricks because they help to keep the masonry and cement mixture in place. These act as the key or lock between two bricks and keep the structure together.
Call our brick experts, and let's get started